1. Introduction to career advice
Career advice refers to guidance given by an individual, counsellor, blog or institution on career development and success. It covers a variety of topics such as how to discover your career, plan your career, job search strategies, success strategies at the workplace and building career excellence. Career advice is delivered through several channels such as by career coaching, counsellors, books, and blogs/websites.
2. What career advice websites do
A career advice blog or website publishes blog articles on periodic basis for its audience. The blog or website could deliver career advice content through text, videos or a podcast. The efforts of a career blog are meant to educate, inform and inspire its audience to achieve more career success. The career advice website gives information on career opportunities and developing skills to help readers increase their skills to write good resumes, excel at interviews, negotiate better salaries and succeed in the workplace.
3. What a career advice website can do for you?
Career advice websites and blogs can help you in several ways and you stand to gain if you are a regular reader. The real difference comes when you begin to actively apply the career advice. Here are 7 ways a career advice website can help you.
They can help you with useful information on how to discover your career path and unlock your career goals which is the first step to career fulfillment and success.
They can help you plan your career and even give you free templates on how to do it well.
They can help you with developing a job search strategy and support you on the way to finding a dream job with practical tips, techniques and avenues.
They can help with interview preparations and techniques to pass any interview.
They can help you with information on salary surveys, salary negotiation skills and successful on-boarding tips.
They can also help you to be successful in the workplace.
They will point you to loads of free online opportunities and courses.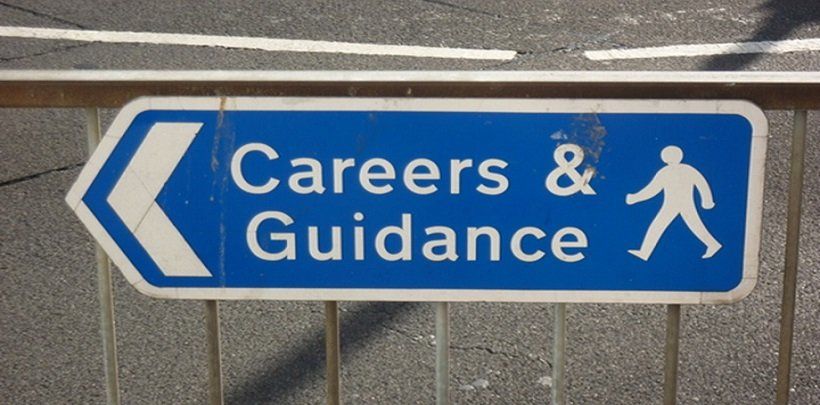 4. What to look for in a good career advice website
In order to get the most our of career advice blogs, it is imperative to choose the best ones to follow and subscribe to. The question remains how do you identify the best career advice blogs and websites to follow? I will offer some guidance on how to select the best career advice blogs. Here some considerations to get you started:
The first thing to look at is the content the website produces, is it extensive enough to meet your varied needs and expectations. A good career advice blog should cover all the pillars of a career journey. The blog should not be lopsided but should have breadth not sacrificing depth.
The profile of the writers is important and making sure that they are a qualified and well positioned to provide you trustworthy content.
Does the blog give you opportunity stay up to date by subscribing for blog updates? It is important so that you do not miss any new content that is published.
Does the blog offer you enormous resources to advance you career particularly free resources? If you have resources to advance your career, then go for it.
Is the website overly commercially focused on selling you something rather than your serving your interest to be educated? If the blog is overly commercial it is best to flee from it.
5. Some best career advice websites/Blogs Ghana
Based on the five criteria enumerated above I will like to recommend the following career advice blogs and websites for your advancement in Ghana.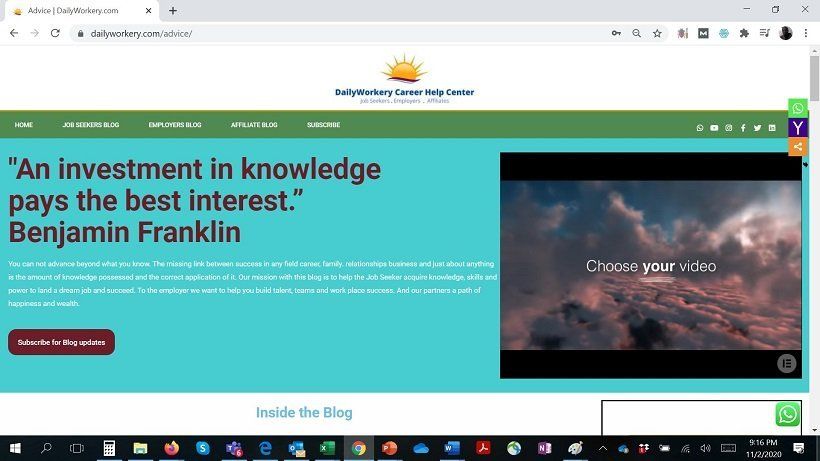 The Dailyworkery Blog is a good blog that serves three categories – Job seekers, Employers and People looking to make money online. The Job Seekers Blog focuses on 7 pillars and publishes articles 3 times a week. Monday for Job Seekers, Wednesday for Employers and Fridays for People looking to earn money online. Subscribe to get excellent articles for job seekers and more. Click on the button below to visit the website!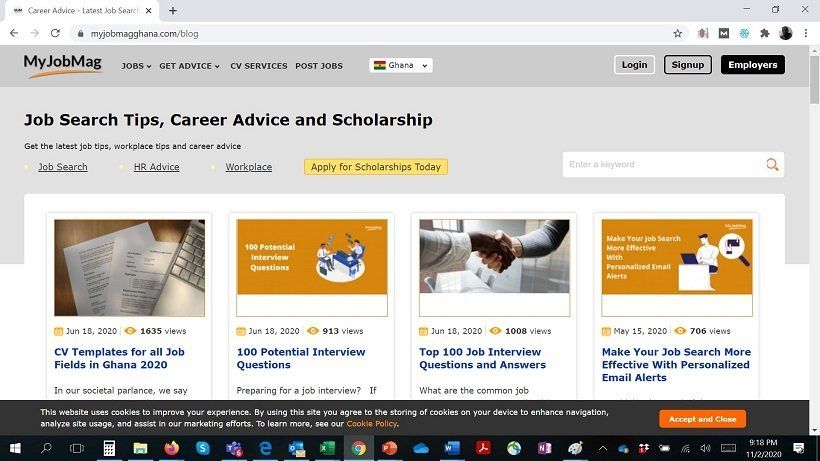 The Myjobmagghana blog offers useful career advice on Job search tips, career advice, scholarships and man. The blog is well organized and possesses rich content with lots of articles that will help you in your career journey. Click on the button below to visit the website!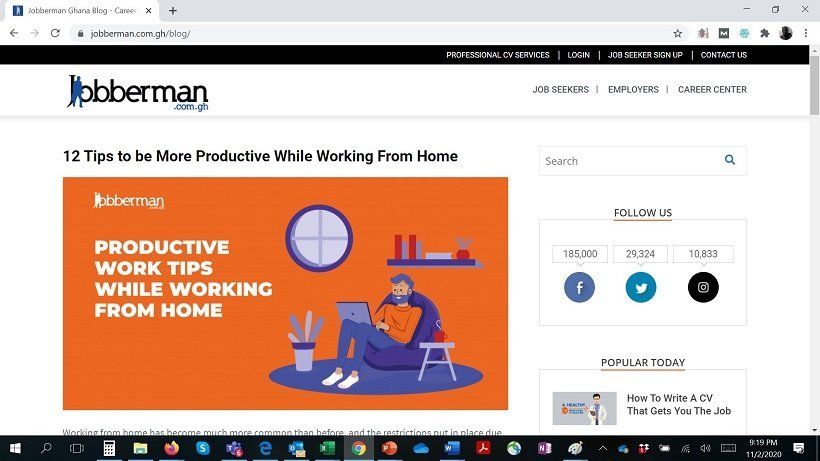 Jobber offers useful career advice in Ghana.
Now you have it in your hands and it is up to you to increase your knowledge and skills in the job search and job market. Hundred of articles are available to you. You can make use of these resources as a student, employed, self-employed, retired or any stage of your life. Make use of the free learning opportunities.
I will say that make a plan to read at least one article each week. You will be amazed how much you have learned within a short period of time. Happy learning!
"An investment in knowledge pays the best interest." Benjamin Franklin