Just yesterday I was asked what is the difference between a CV and a resume? The two terms have been used loosely and interchangeably that they are taken to mean the same thing by many people however there is a difference both in content and context. In content refers to what goes into a CV or resume, in terms of when you are crafting or drafting one. While the context relates to where or in which part of the work the term is being used.
What is a CV?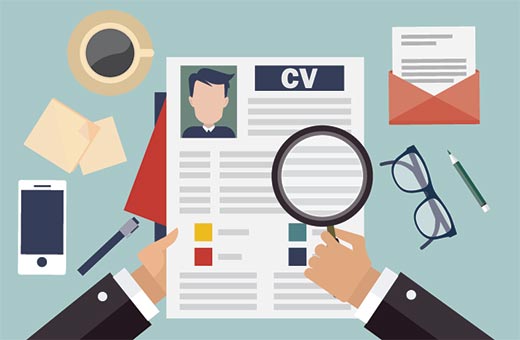 Curriculum vitae is from Latin which means the "course of life", often shortened as CV, is a written overview of someone's life's work and experience and it usually includes information on academic work, publications, qualifications, and portfolio of achievements. skills and competencies. The curriculum vitae is usually requested by employers from prospective employees to guide the selection process. The CV is a detailed document where you highlight your professional and academic history. They typically contain information like work experience, achievements and awards, scholarships or grants you've earned, coursework, research projects and publications of your work. You may be asked to submit a CV when applying for jobs in academia or a job outside the US. A CV usually contains a summary, bio data, education attainment, work experience presented in chronological order from wither in ascending or descending order and successes achieved. Below is an exhaustive list of all sections of a CV:
Contact information

Academic history

Professional experience

Qualifications and skills

Awards and honors

Publications

Professional associations

Grants and fellowships

Licenses and certificates

Volunteer work

Personal information (optional)

Hobbies and interests (optional)
What is a Resume?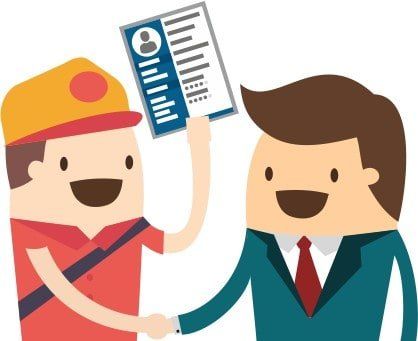 A resume is a one to two-page document used by prospective employees to apply for a job or to market their skills and competencies. The resume is more of a marketing document that job seekers use in communicating their value to prospective employers. A resume goes straight to the point on what makes a candidate standout by summarizing the critical information an employer needs to know to shortlist an applicant for an interview. It, therefore, looks at job seeker's relevant qualifications, training, and work history in sections with headings such as "Summary of Qualifications," "Professional Experience," or "Education." A typical resume will include the following:
Contact information
Job seeker's name, address, phone numbers, and email.
Objective or Summary of Qualifications
Relevant and impressive qualifications for the desired position, presented at the top of the page, directly under the contact information.
Work History
Present and/or past employment, including dates, companies, job titles, and relevant skills and accomplishments.
Education
Highest level of education completed.
If appropriate for your field or job, it can also include topics under such headings as Achievements, Licenses, Computer Skills, Professional Affiliations, and Related Coursework.
What are the differences between a resume and CV?
The areas where there are differences between a CV and a resume are in the length, layout, and purpose of these documents.
1. CVs have no limit in length in the strictest of sense while resumes typically are just one to two-page summary document of skills and competence. A CV is usually lengthier than a resume and CVs can go on for several pages. Some people's CVs are more than 10 pages given the length of experience and skills a person possesses.
2. Strictly, a CV details the whole course of the candidate's academic career; a resume summarizes skills and work experience. CVs are used for academic purposes, resumes—to apply for jobs.
3. In Europe particularly the UK, Ireland, and other European countries, as well as New Zealand, the term CV is used to describe an equivalent of a US resume: a short, targeted document you use to apply for jobs. In these countries resumes are not known, a resume is typically an American and Canadian terminology.
4. A CV has a clear chronological order listing the whole career of the individual whereas a resume's information can be compressed to best suit the job being applied for. The difference between a resume and a CV is that a CV is intended to be a full record of your career history and a resume is a brief, targeted list of skills and achievements.
5. For a country like Ghana, the term has been used interchangeably and loosely. It is not often clear what employers want and therefore when an employer ask for one or the other it is good to probe further.
Key takeaways
If you are in Ghana, and an employer requests for a CV or Resume, you will still need to do a follow up to find out exactly what is being sought. If your application is overseas especially to the USA and Canada and is not a research position you are looking for then use a resume. While Europe and other western European countries use a CV. Every good CV or resume irrespective should highlight your successes, skills, and depth of experience.
---
Take action now and start building your career