Currently, you can find several web services that allow for job seekers to enlist into searchable resume databases. It is an opportunity that professionals and job seekers take advantage of and often it is free or less costly.
Currently, there are both fewer jobs and jobs that are not being filled and hence the need to spread your job search strategy to include keeping a sellable profile. For instance, global websites like Linkedin and other websites offer this service.
Today we will explore how you can take advantage of this method of job seeking in Ghana,
To make your profile remain relevant it is good to keep your profile with local websites in your country, region or city.
In Ghana, you can keep your profile with DailyWorkery.com and it is free. With your profile listed, you are visible to households, small businesses, and corporations looking for people to employ.
Remember it is non-negotiable for any dedicated and serious person who wants to advance in his or her career to do so without keeping a profile.
A profile is simply telling your professional story and accomplishments and best of all you can add your portfolio of works and accomplishments.
Profiles are for everybody including plumbers, carpenters, masons, doctors, lawyers, engineers, web designers and frankly everybody. List your profile today.
Developing your profile to improve your job search
In developing your profile there are some essentials to be aware of:
– uploading an impressive picture of yourself
– Contact details that are up to date and current i.e working email, address, and phone number
– Get a compelling tagline or headline to describe yourself.
Another dimension is a compelling description of yourself which should give an attractive message.
The best way to write a description is to write in the first person, tout your accomplishments and zero in on what exactly you have to offer.
Focus more on your experience and successes with something little on your education.
Keep it short to one paragraph to people can read. Besides, you have an opportunity to upload your CV and your CV should also be well crafted and written to tell people about who you are and what you offer.
In your profile focus on your educational attainments and post-qualification education and special skills gained.
In addition, add professional associations you belong to and certifications and accreditations you have obtained.
There is an opportunity to list your work experience, skills, honors and awards and a gallery of pictures showing your portfolio of works.
Take the best pictures to depict your work and put in references that can vouch for your work.
Also, ensure that your social handles are entered correctly. In this day, social media is used by everybody for multiple purposes including recruitment and many more.
Your social media handles are your @facebook, @twitter, @linkedin @instagram
Once your profile has been set up, you can then begin to promote it to clients or employers you want to attract.
How to promote your enhanced job search profile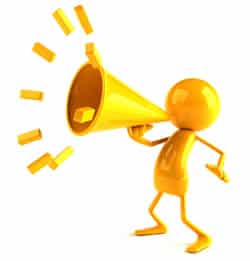 You can promote your profile by sharing it widely with friends. colleagues. mentors and prominent people in your community.
Here are a few tips to promote your profile:
– Share it on Facebook
– Email your link to your friends and colleagues
– Tell others about it by word of mouth
– Keep the link in your business card
– Add the link to your profile to CV or resume.
Keep promoting your profile.
Last but not least keep updating and refining your profile with new successes, skills, works accomplished and more. Keep your profile sharp and up to date. Happy job search.
Share with us in the comments section below ways in which you are re-inventing the job search process.
---
---