The top earners and highflyers in any industry or professional are always on a trajectory of self-improvement through learning.
In short, as Jim Rohn puts it you can't succeed beyond your personal development, you become what you know.
Your knowing increases with your reading and the courses you take. Why not speed up your success by taking free online courses from the top universities?
Obtain new skills and certification to boost your confidence towards your next promotion or new job.
Below is the list of 13 top places to get free online courses from Ivy League Universities, Corporations and other online course platforms.
Get access to courses offered by Harvard, UCLA, Stanford, Oxford, and London School of Hygiene and Tropical Medicine.
You can take advantage of free online courses to boost your CV, increase your skills and talents at any stage of your career.
Read on and if you find this article useful kindly share it with the buttons above and at the end leave a comment and suggestion about your impressions.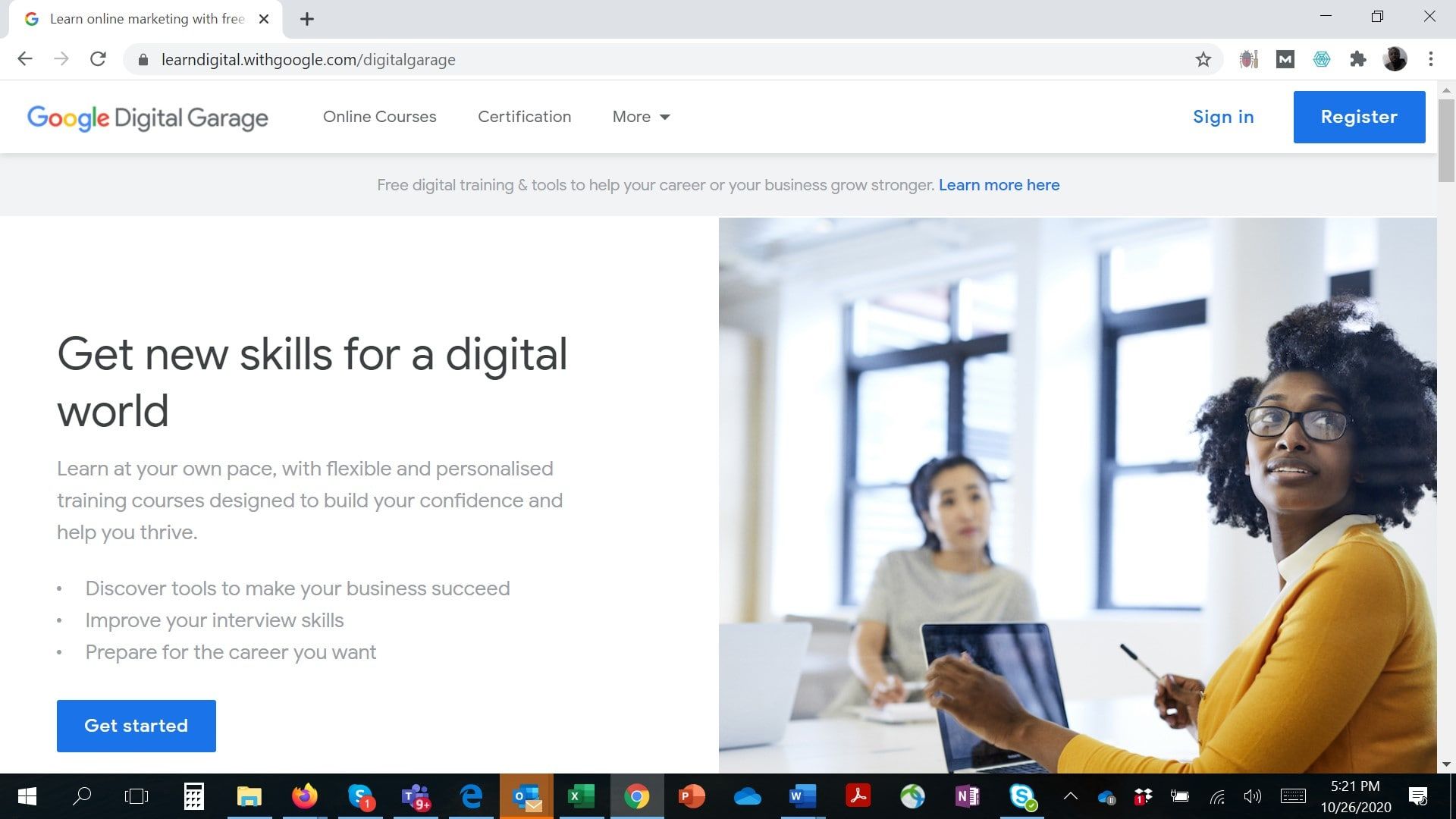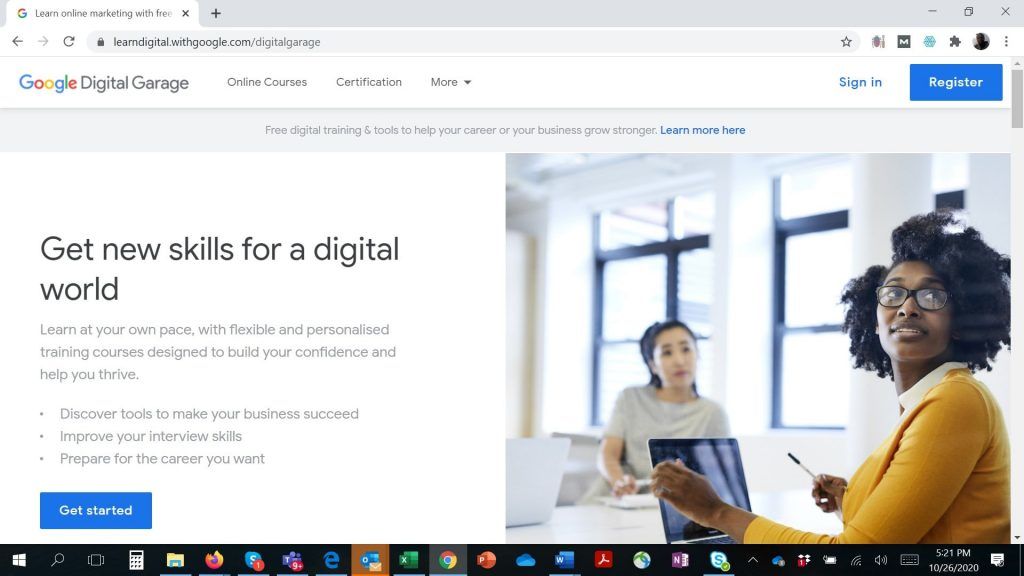 Grow your career or business at your own pace, with flexible and personalized training courses designed to build your confidence and help you thrive. Google rans free courses on a wide range of topics on:
Data and Tech
Digital Marketing
Career Development
2. University of the People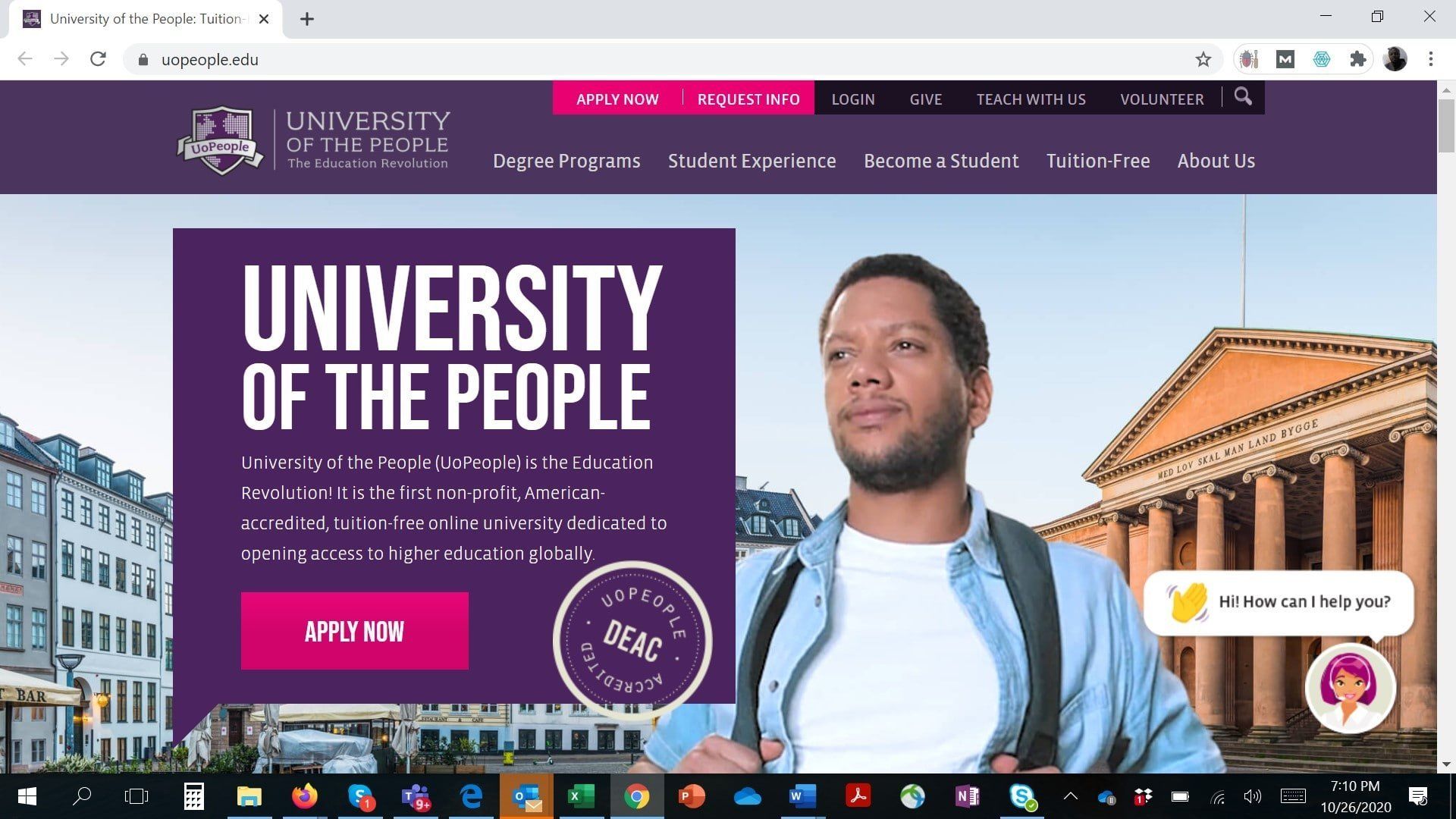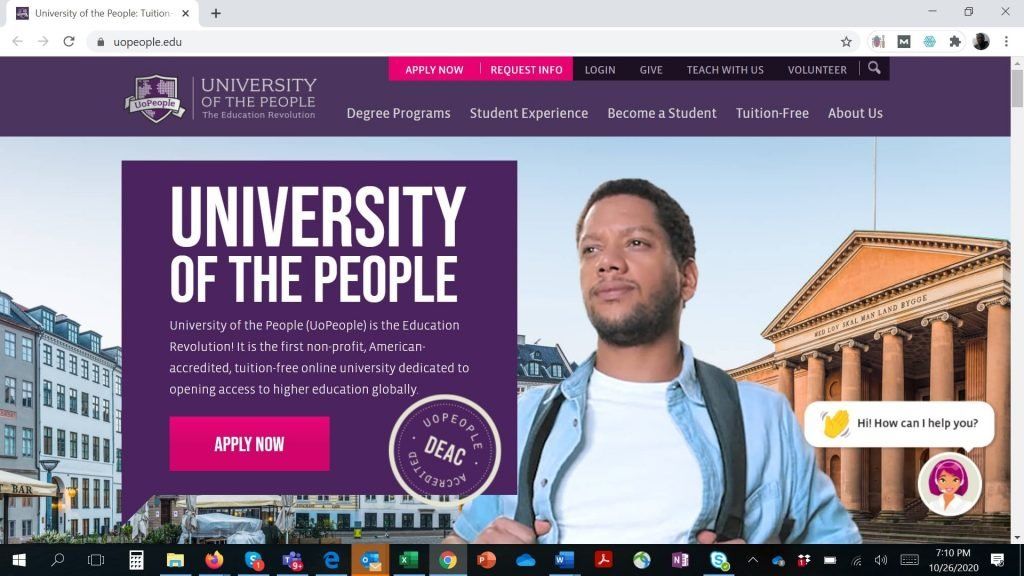 University of the People is a non-profit, American accredited, tuition-free online University dedicated to opening access to higher learning globally. The University offers bachelors and masters degrees which are fully recognized. Courses offers include:
Business Administration
Computer Science
Health Science
Education
3. Harvard University Free Online Courses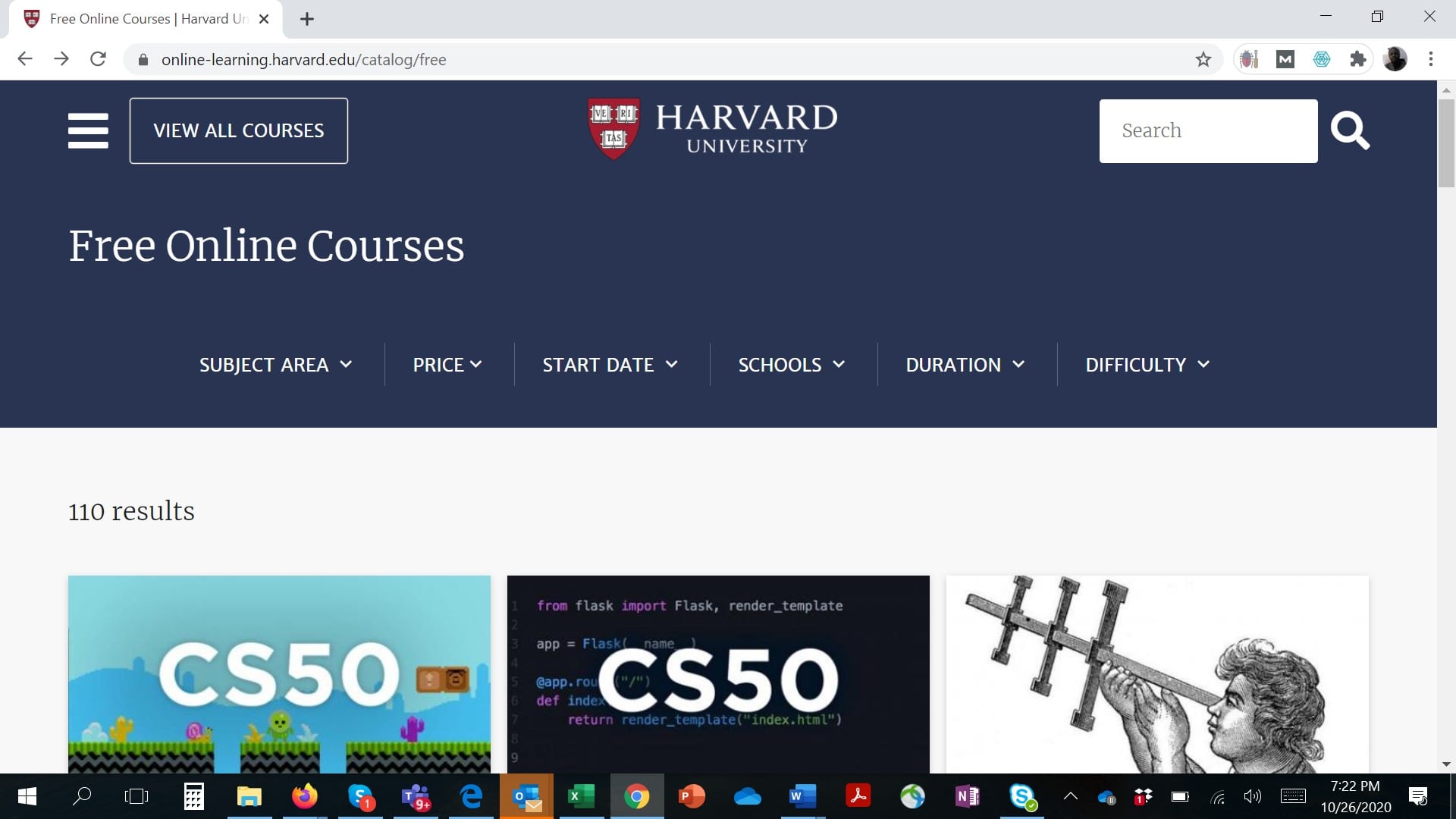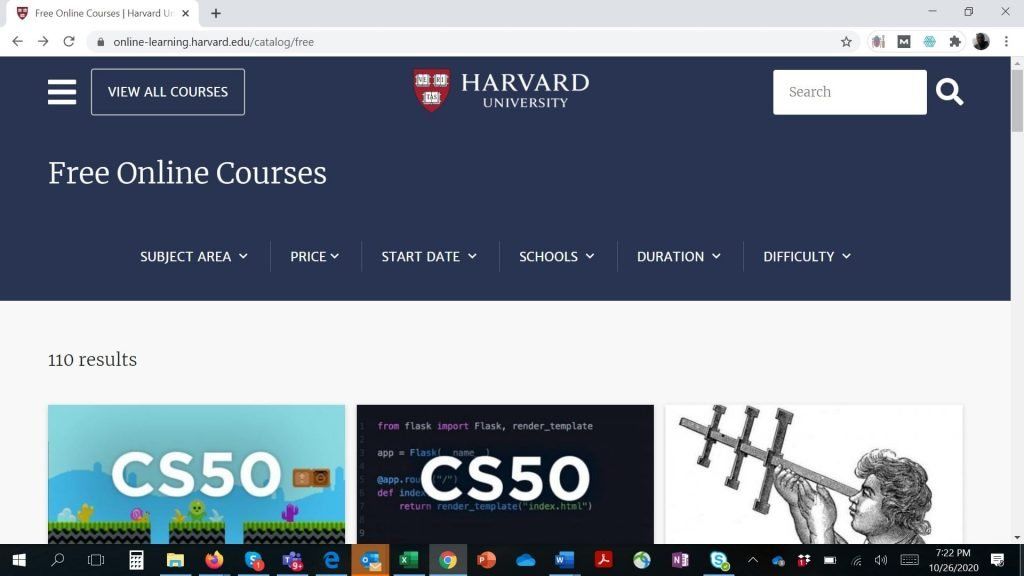 Free online courses from the University of Harvard on a wide variety of topics on:\
Finance
Science
Humanities
Technology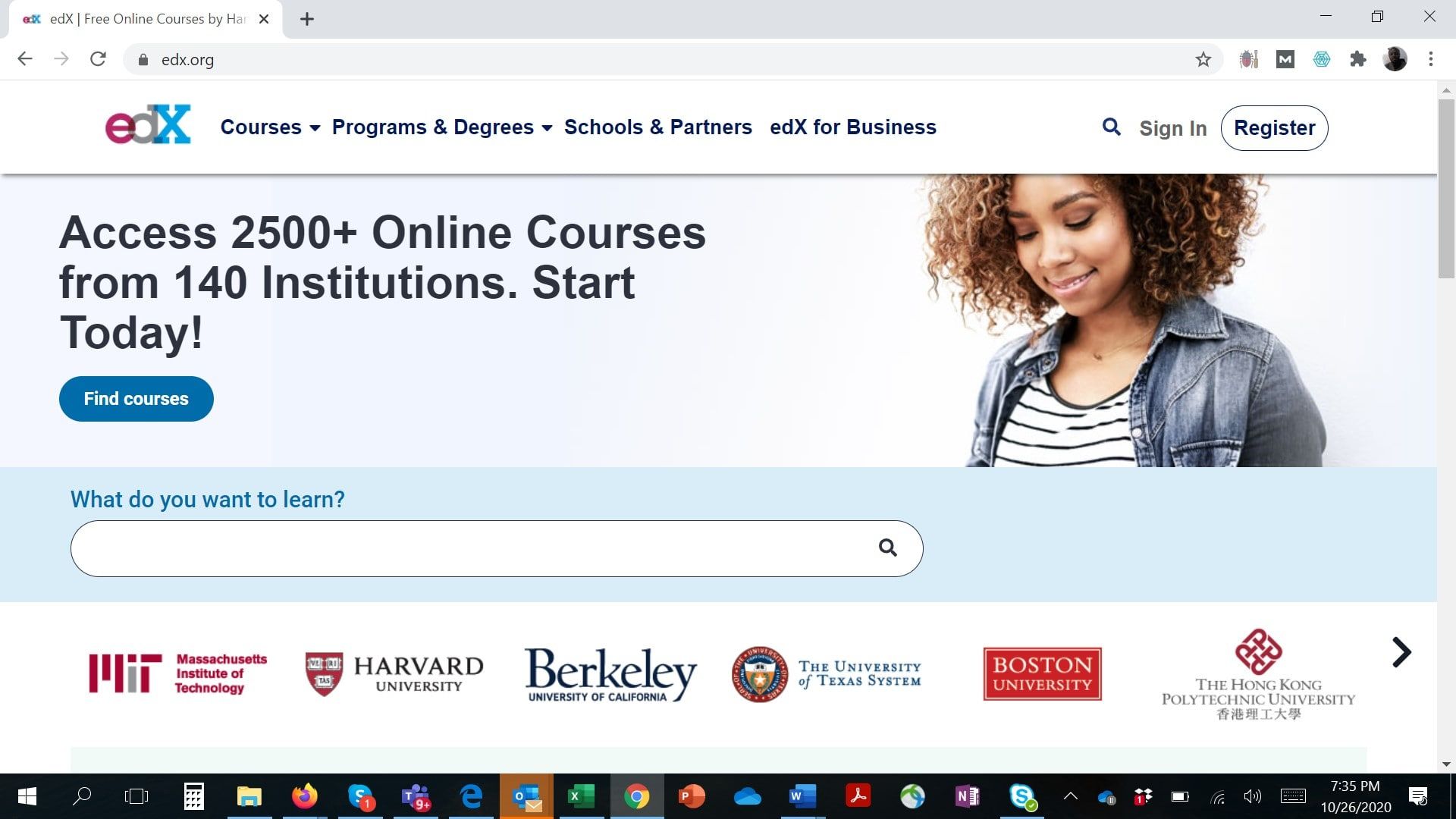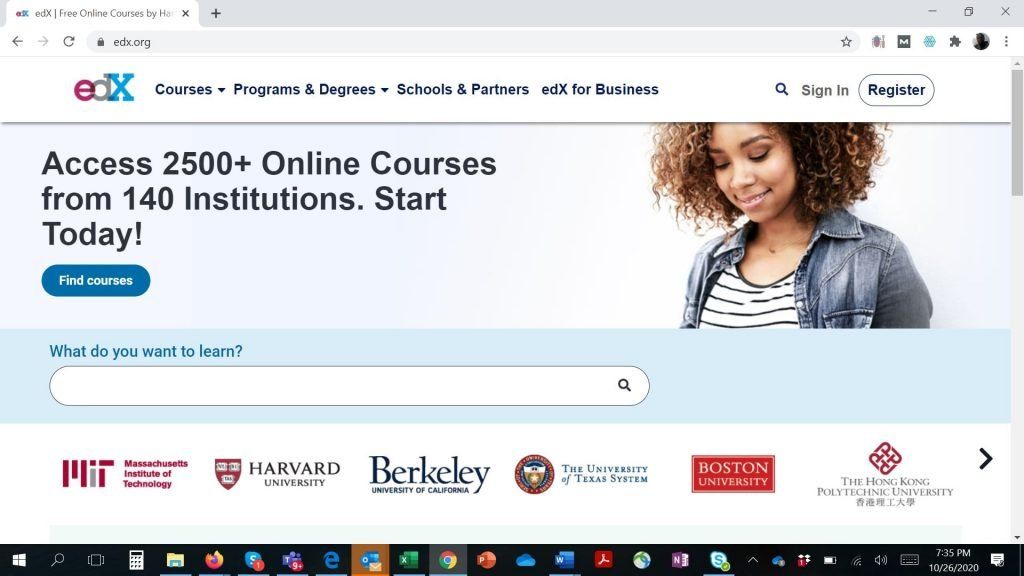 Access dozens of free courses to a wide variety of subjects such as:
Computer Science
Data Science
Humanities
Language
Business and Management
Engineering
Humanities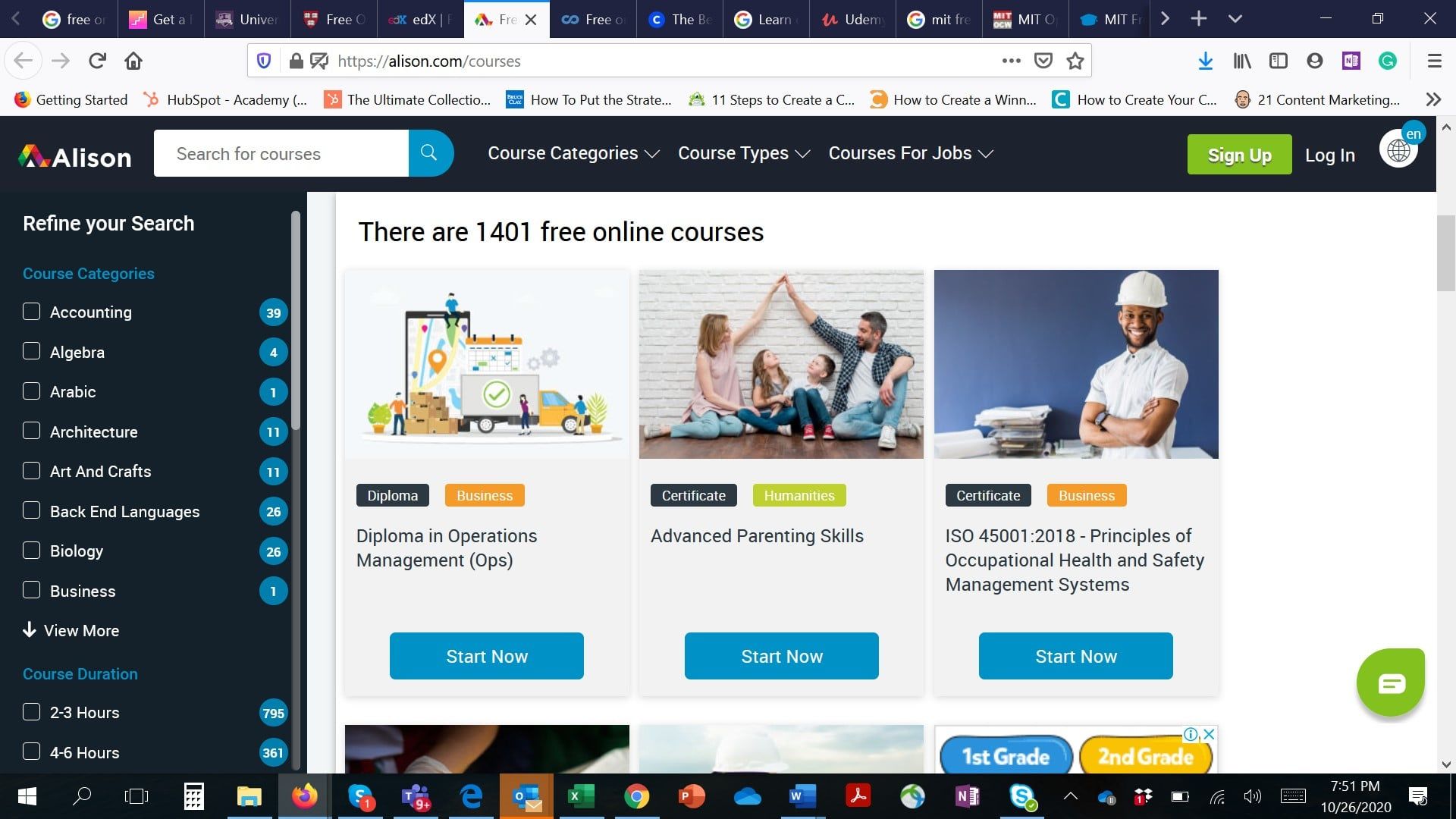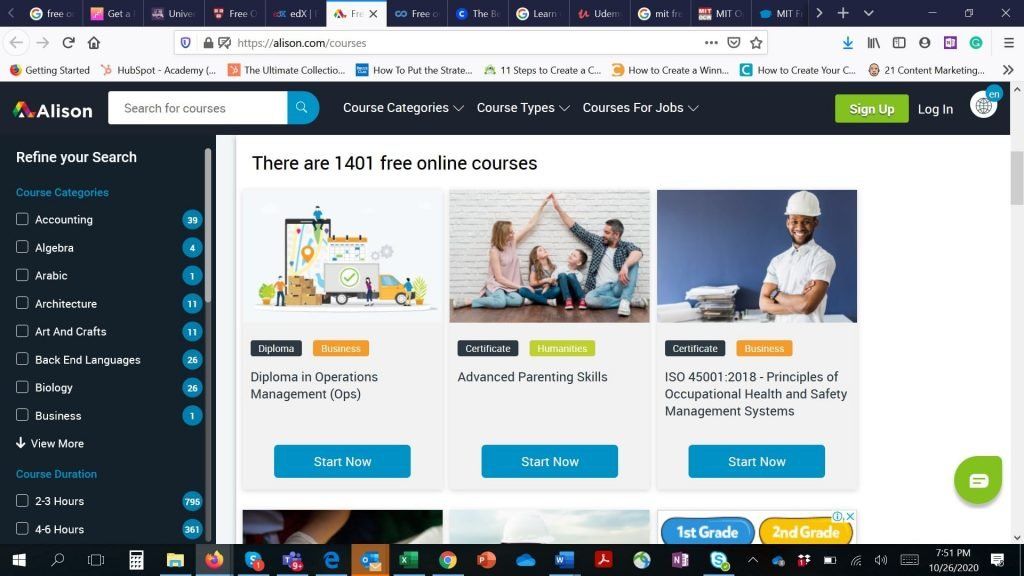 Access up to 1401 free online course on Alison to further your education, sharpen your skills and enhance your CV.
You can access several courses and earn a diploma or certificate in a variety of subject areas.
Courses exist in:
Business
Entrepreneurship
Finance
Marketing
Health
Language
Personal Development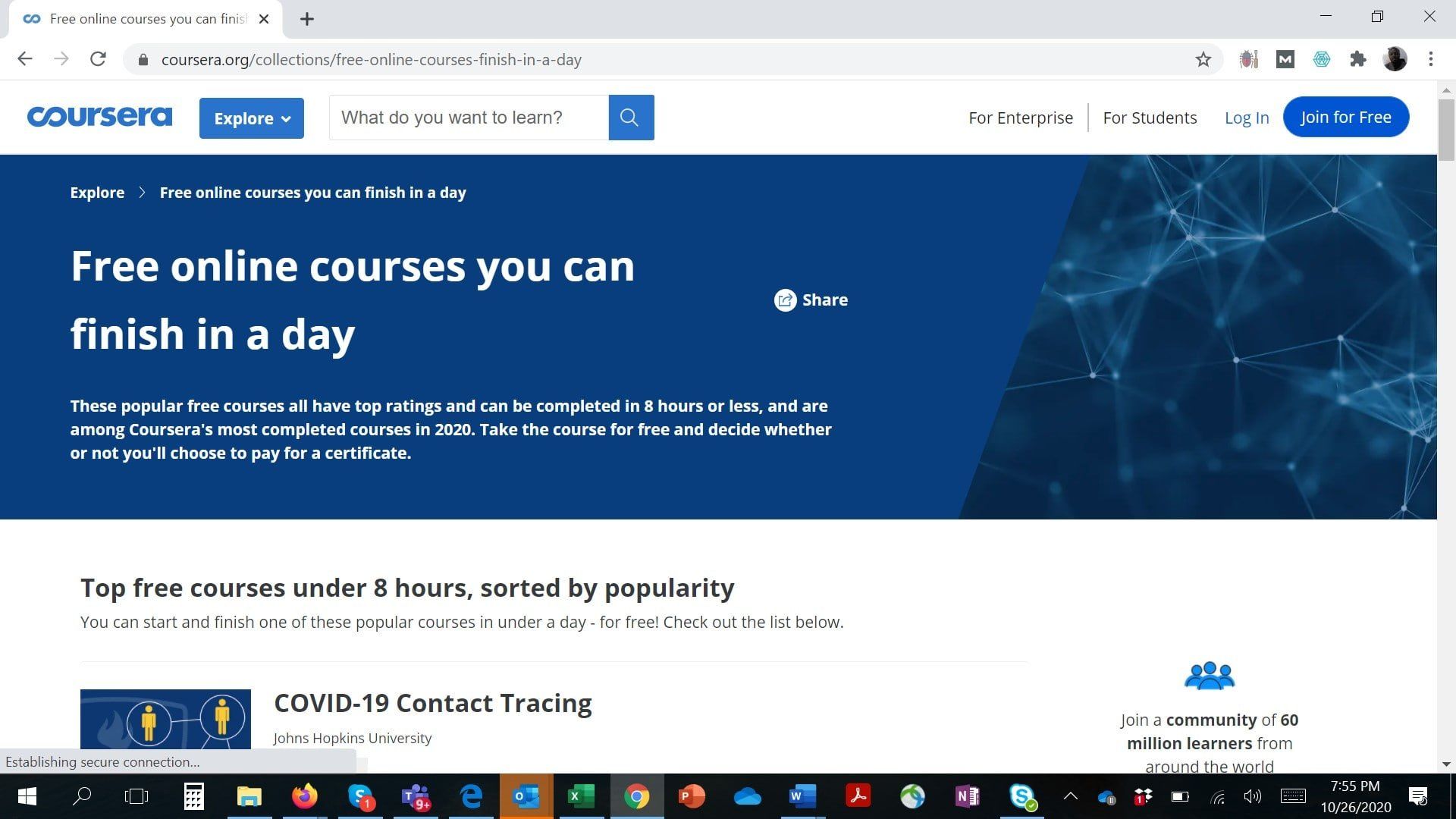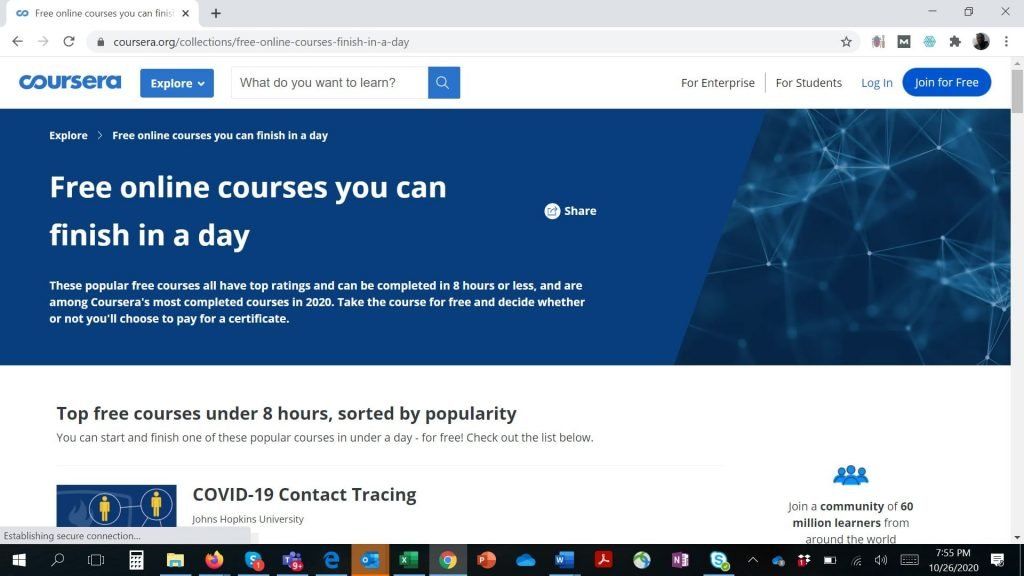 On Coursera you can take free courses at your own pace on virtual platforms in the comfort of you home or office.
Take advantage of free courses to develop your skills and improve your CV.
Courses offered cover:
Personal Development
Marketing
Business
Entrepreneurship
Finance
Health
Language
7. Udemy Free Online Courses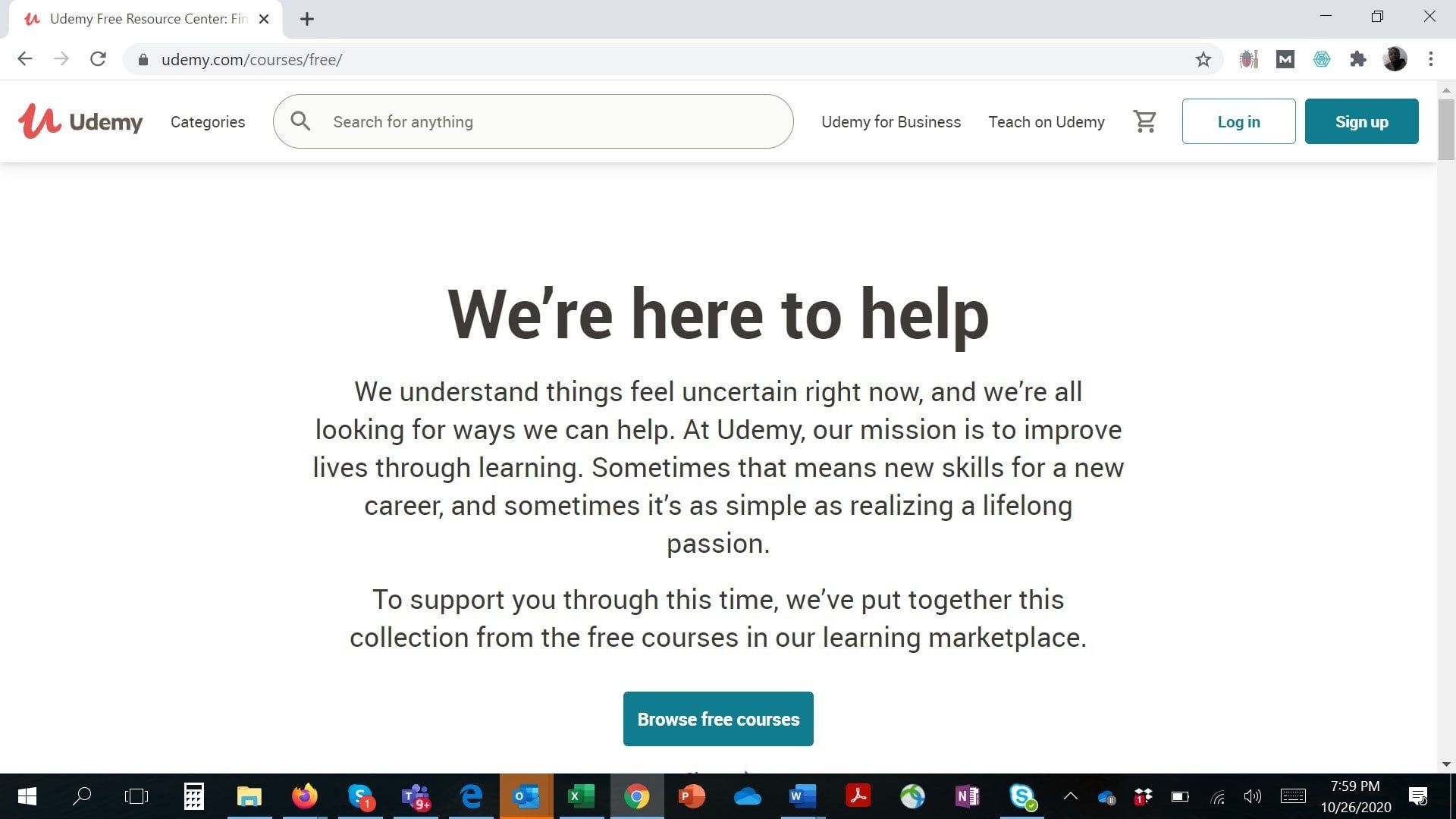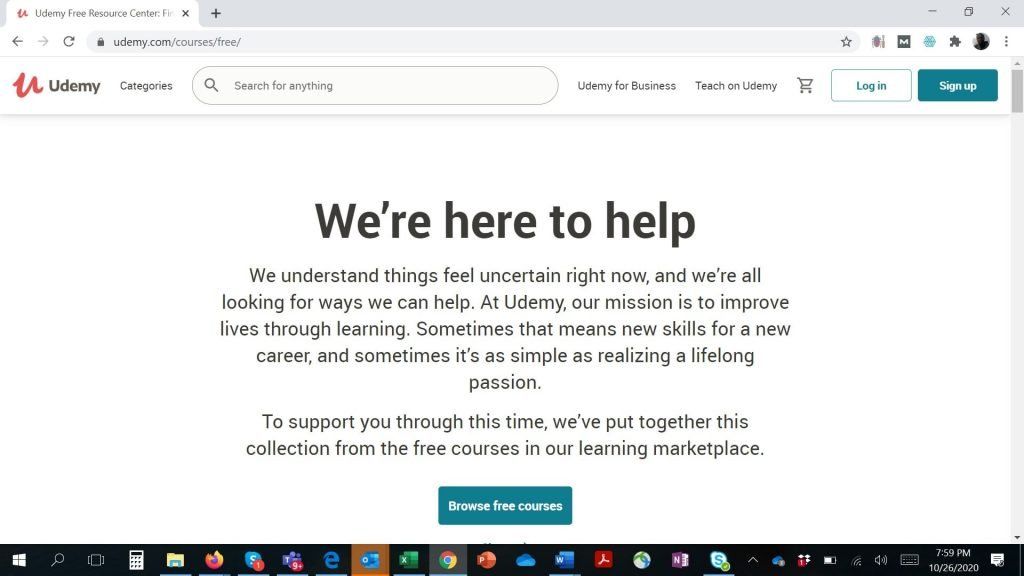 On Udemy you can access free online courses on a variety of subjects and topics such as:
Web development
Coding
Personal development
Computer science
8. MIT OpenCourseWare | Free Online Course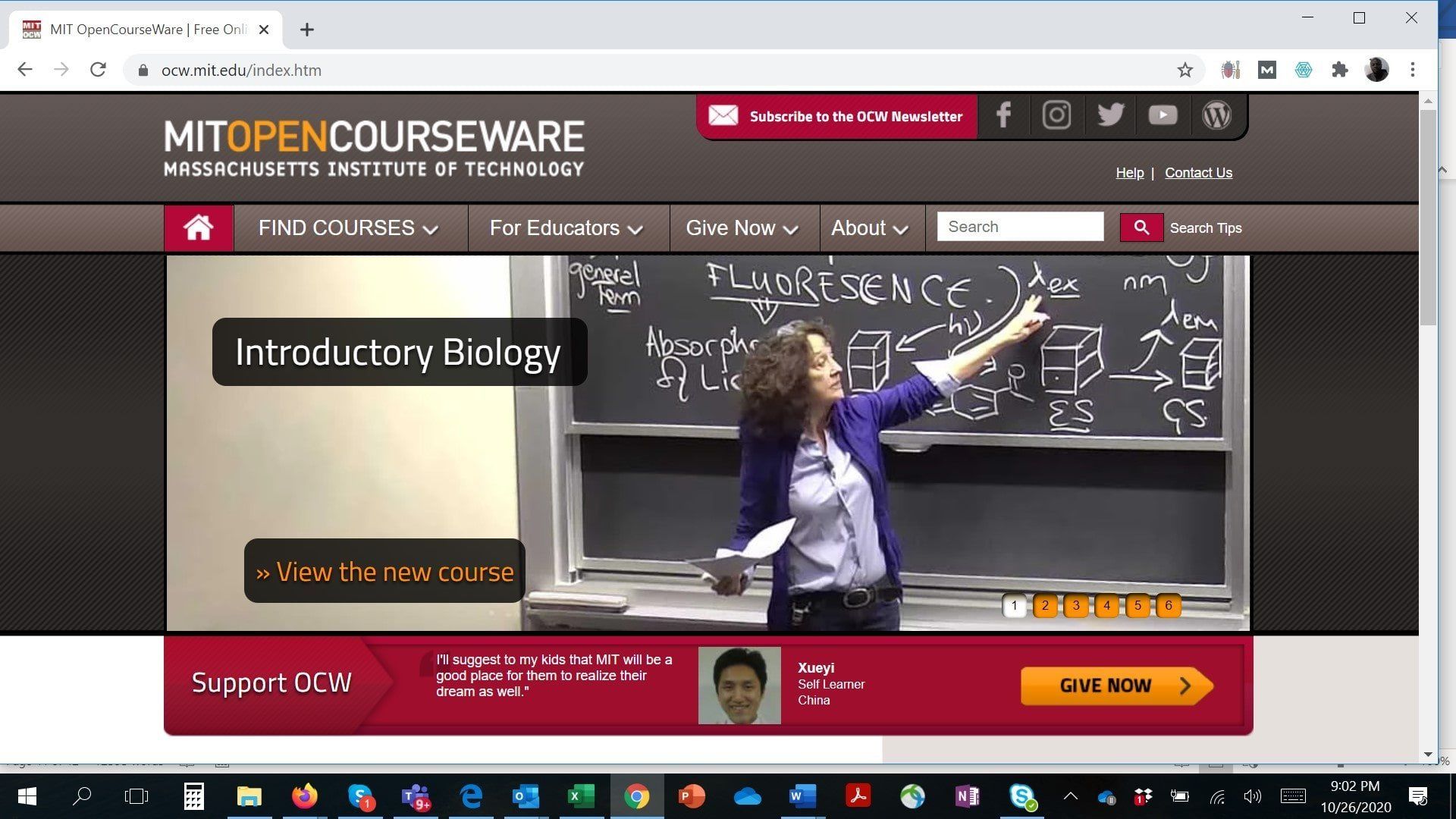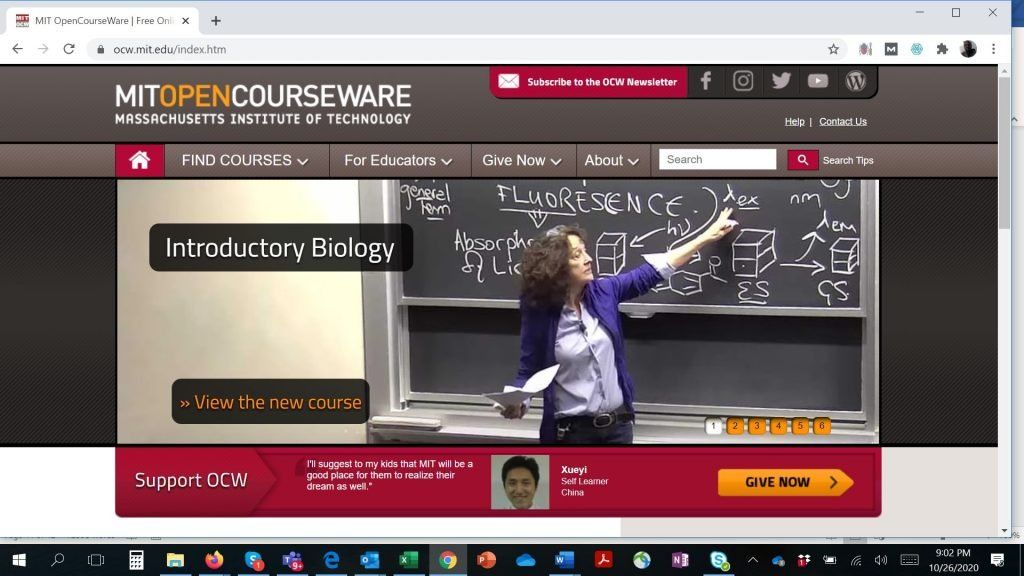 The Massachusetts Institute of technology offers free online courses in several fields, it is called the MIT Open Courseware. Get the best education from a world prestigious university for free.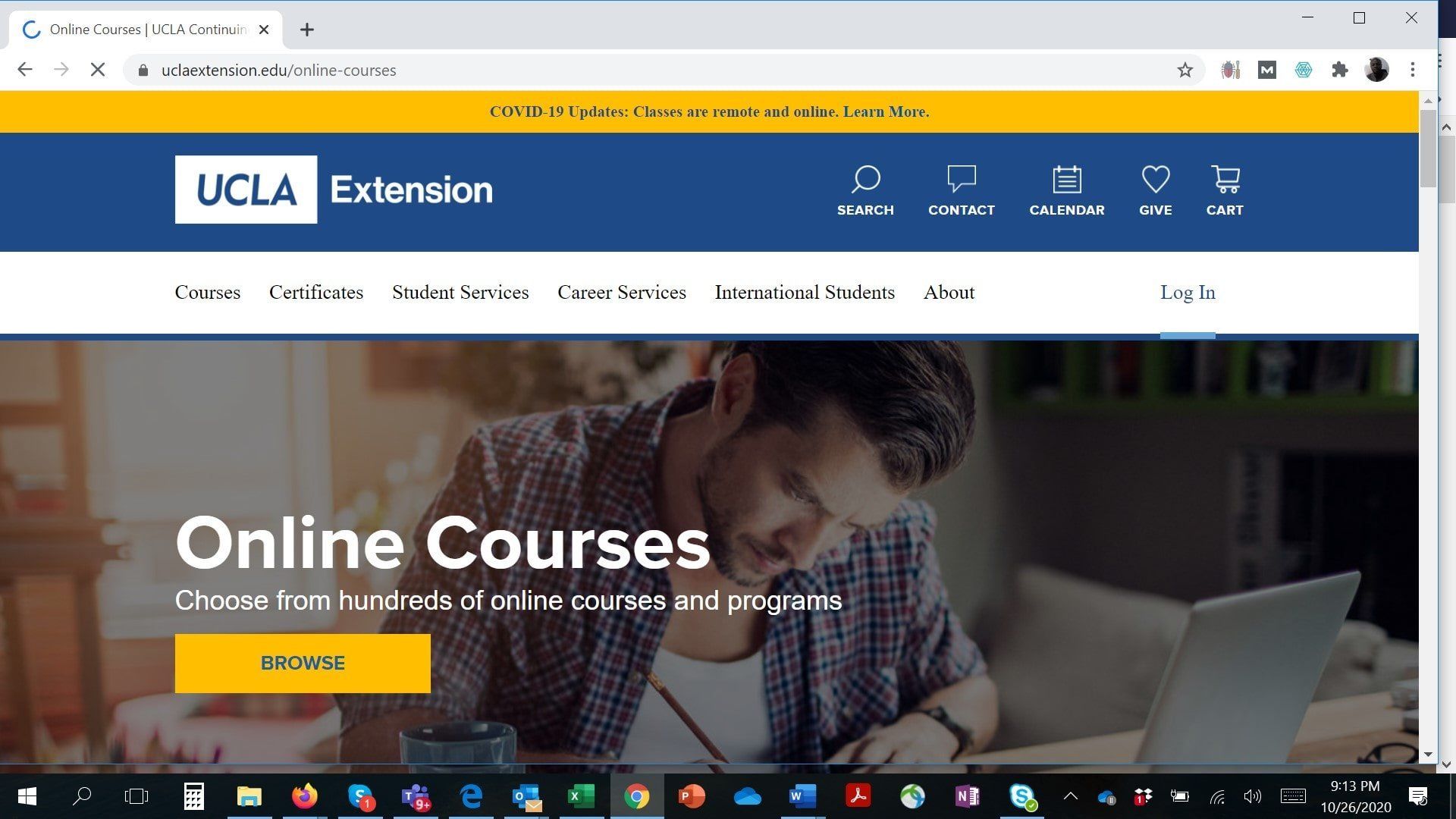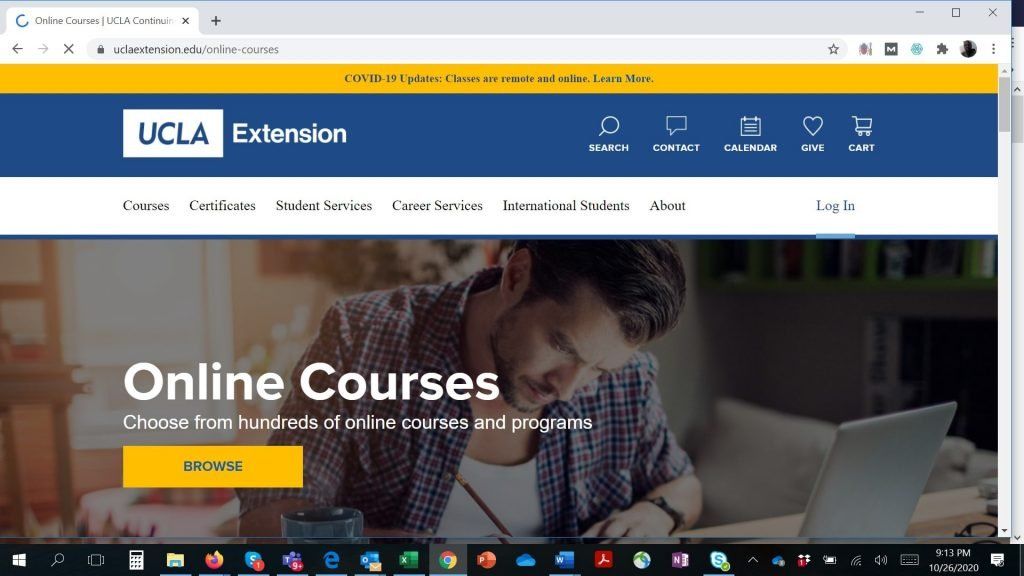 Study with the prestigious University of California, Los Angeles (UCLA) . UCLA Extension combines top-tier academics with practical real-world applications. With online learning through UCLA Extension, you can upgrade your current skill or explore an entirely new areas of interest with flexibility and convenience.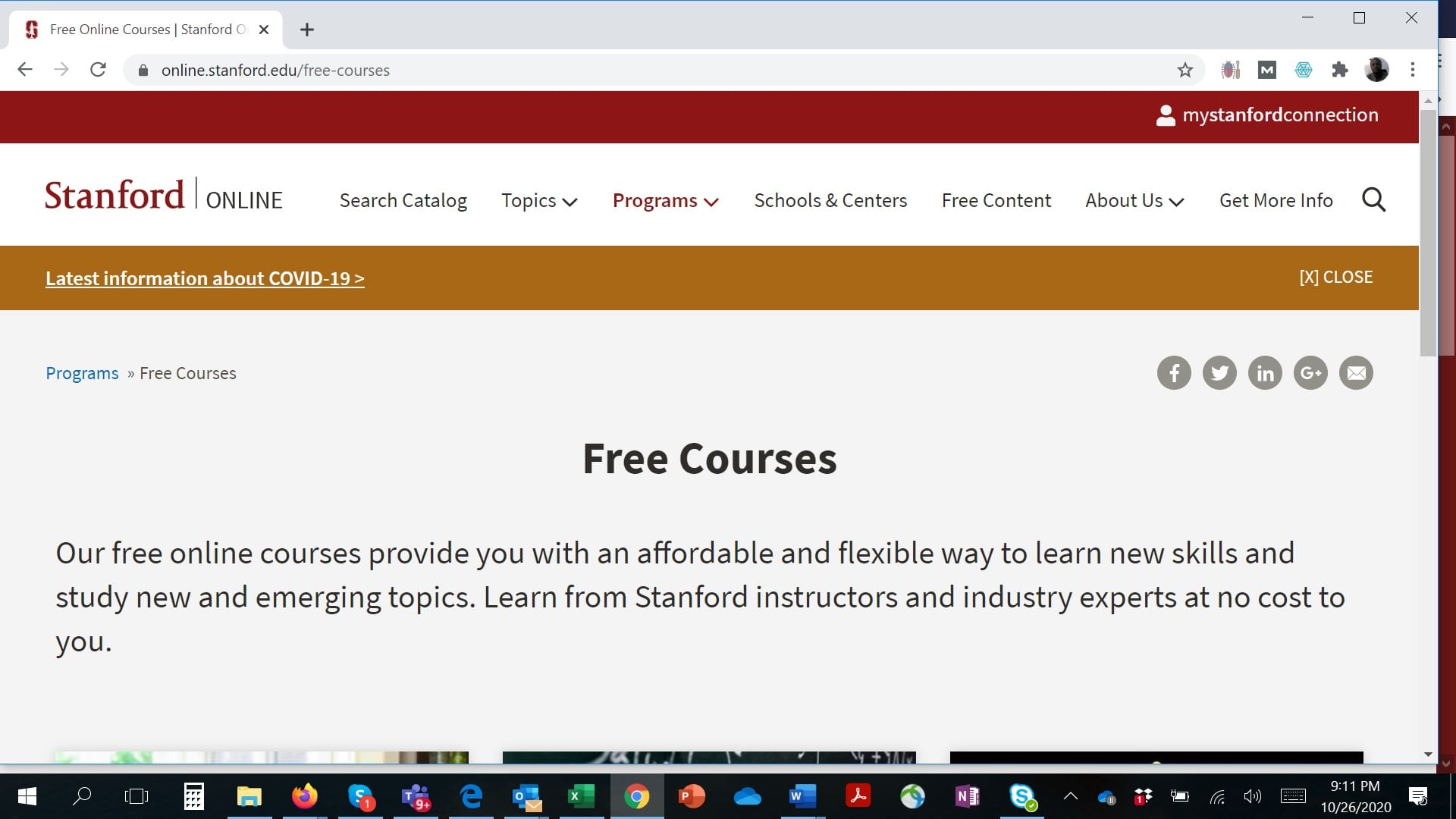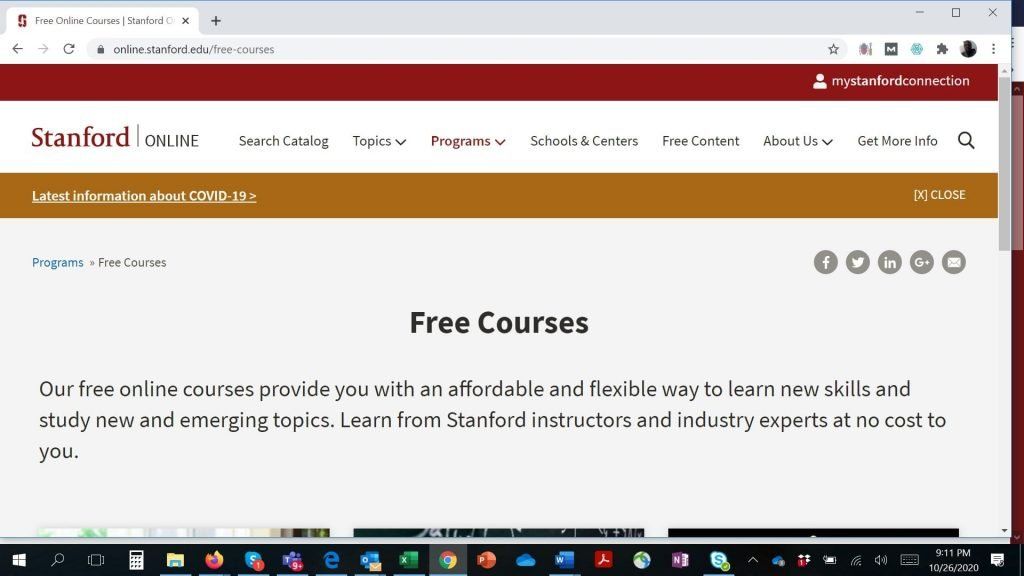 Get access to free online courses provide to you with a flexible way to learn new skills and study new and emerging topics. Learn from Stanford instructors and industry experts at no cost to you.
11. Oxford University Home Study Centre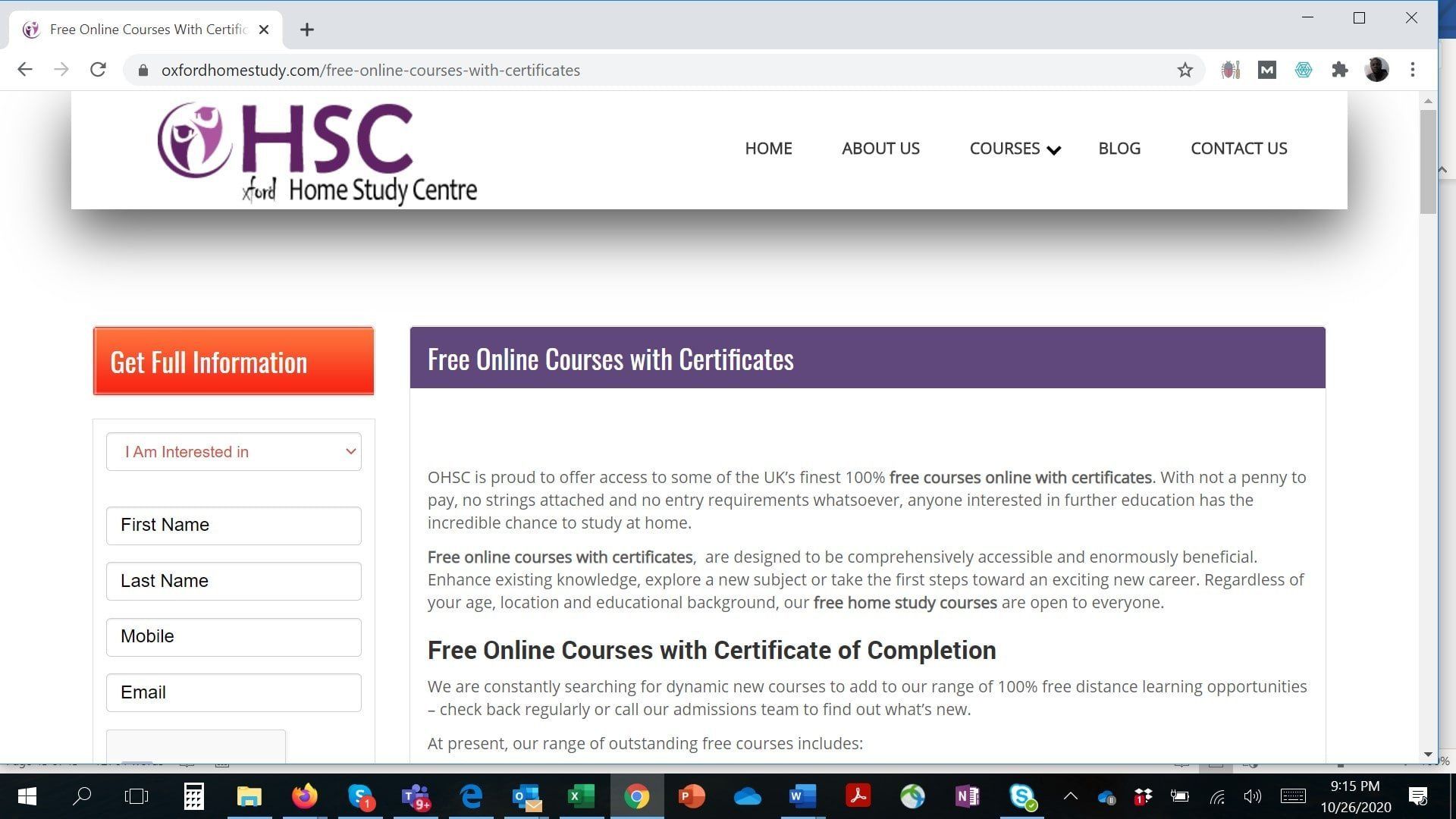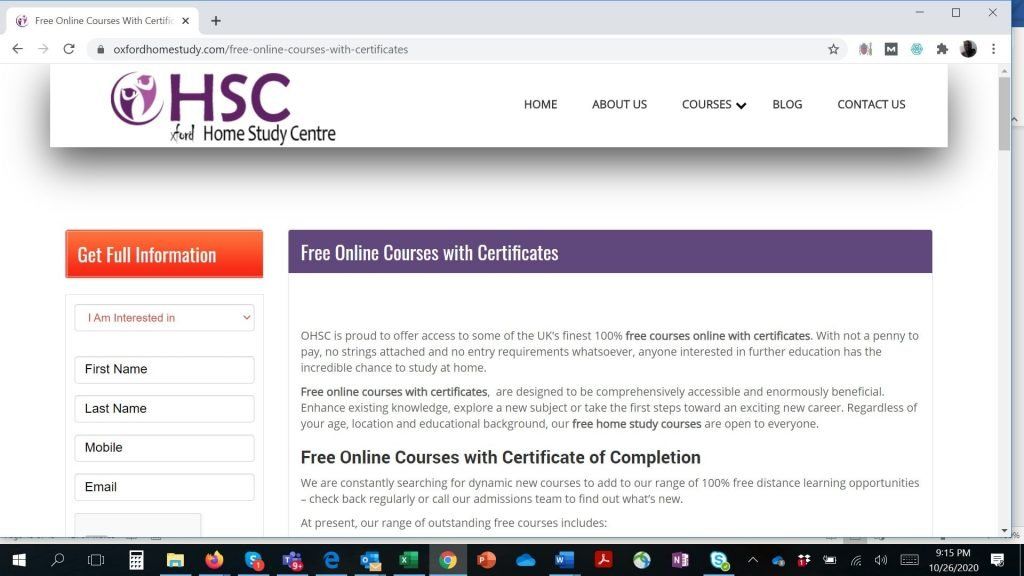 Oxford Home Study Centre (OHSC) offers access to some of the UK's finest 100% free courses online with certificates. With not a penny to pay, no strings attached and no entry requirements whatsoever, anyone interested in further education has the incredible chance to study at home.
12. Open University Free Online Courses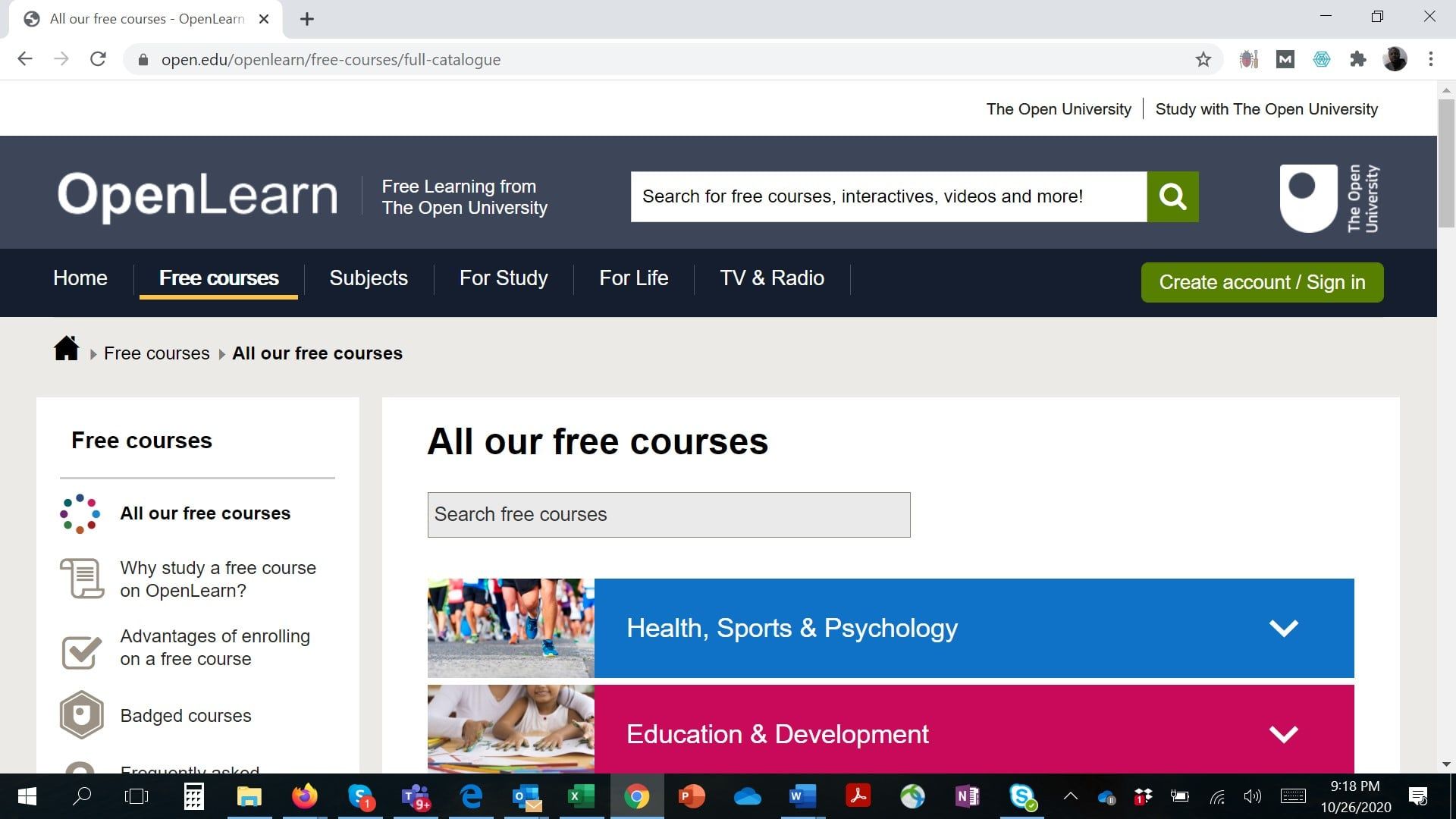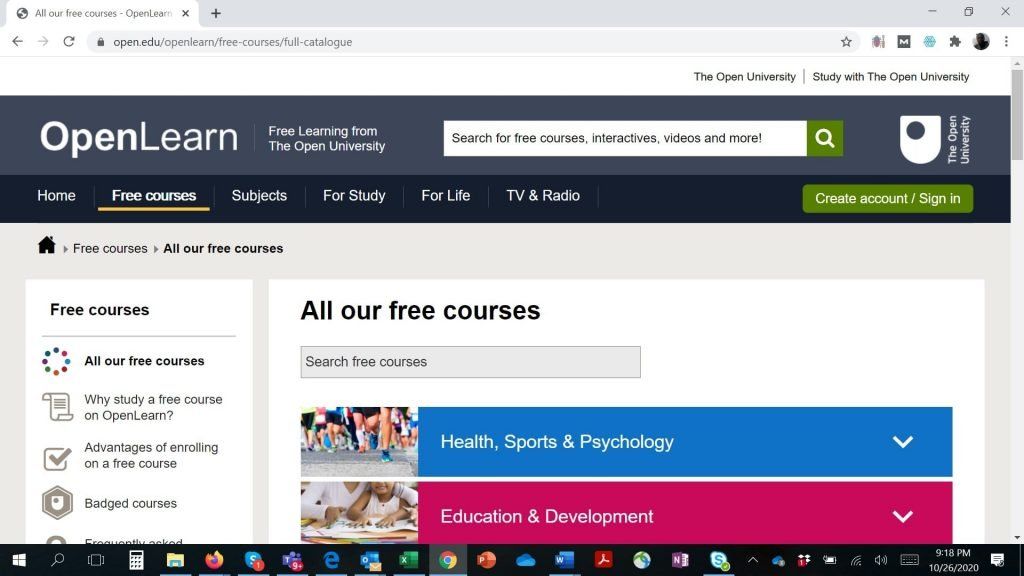 The Open University has over 40 years' experience delivering flexible learning and 170,000 studying with them. Learn with the Open University for free and get access to courses in Health, Sports & Psychology, Education & Development, History, Arts, Languages, nature and environment and many more courses.
13. London School of Hygiene and Tropical Medicine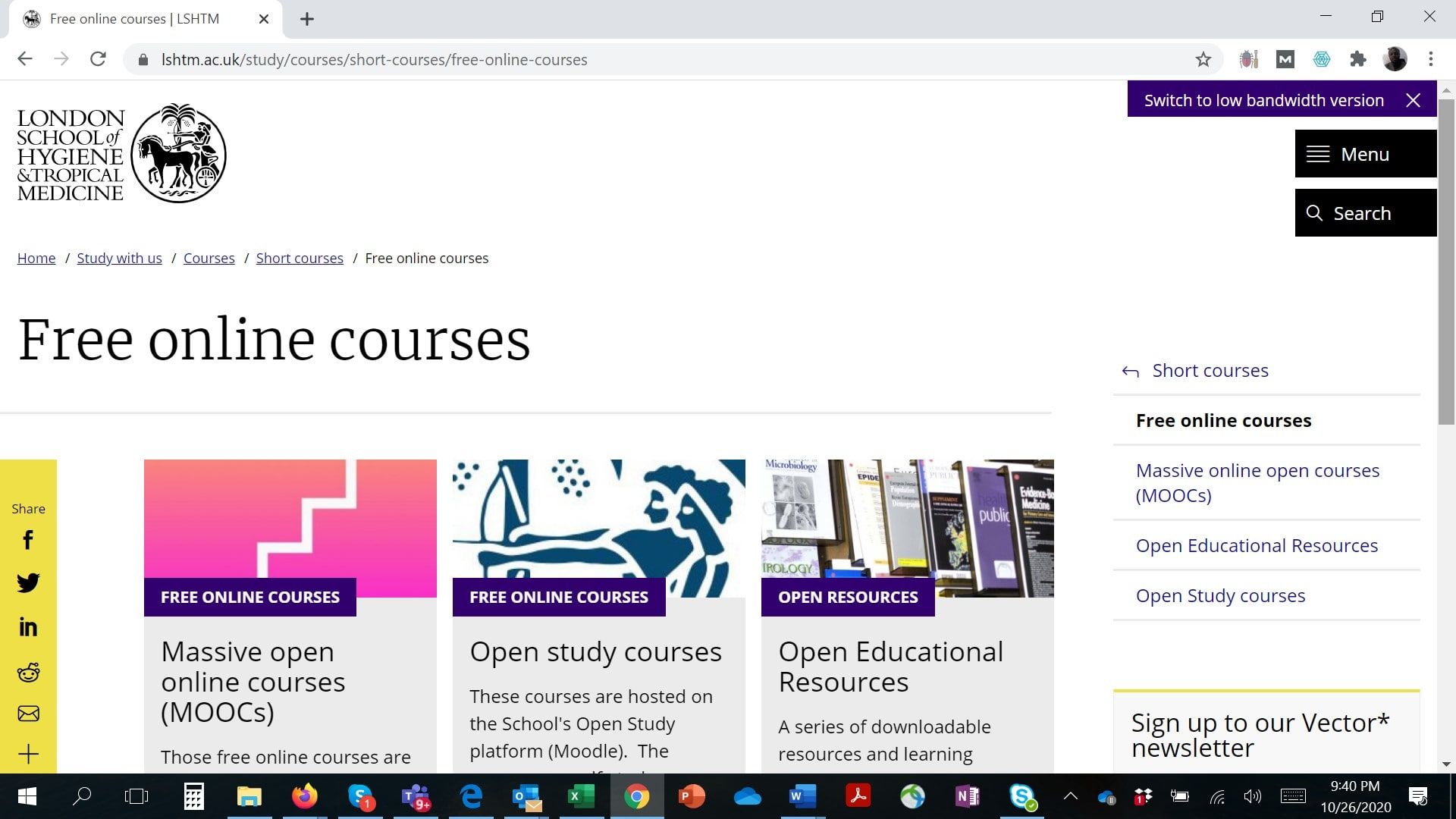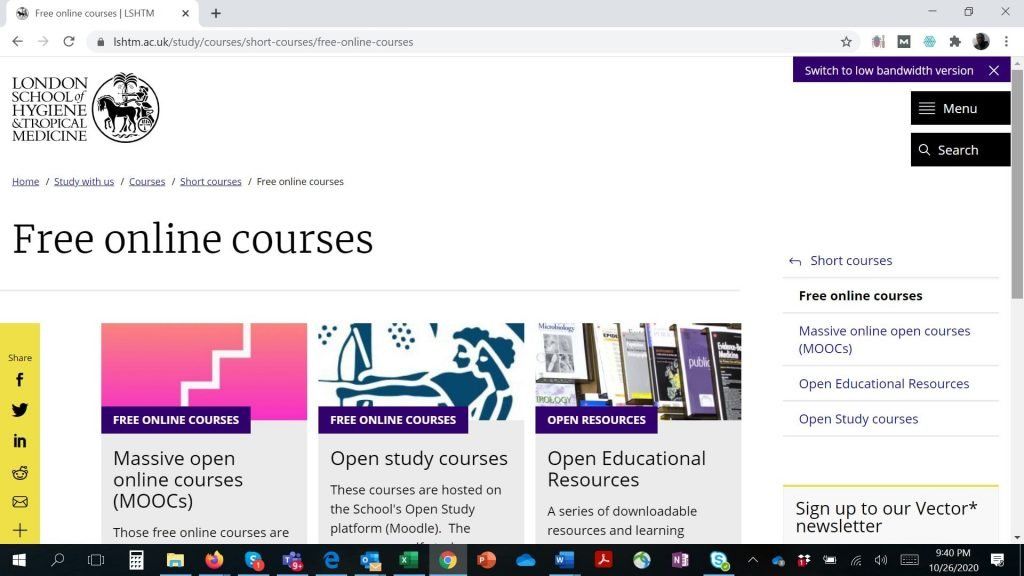 Access free online courses from the London School of Hygiene and Tropical Medicine. You will have access to free online courses on public health and epidemiology. It is one of the most prestigious schools in the world on medicine and hygiene.
Now you have it in your hands and it is up to you to increase your profile with thousands of courses available to you. You can make use of these resources as a student, employed, self-employed, retired or any stage of your life. Make use of the free learning opportunities.
I will say that make a plan to complete at least one free course each quarter. You will be amazed how much you have learned within a short period of time. Happy learning!
"An investment in knowledge pays the best interest." Benjamin Franklin